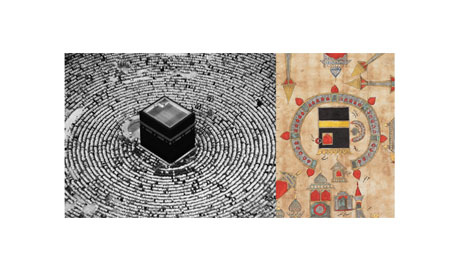 Hajj: journey to the heart
of Islam explores the sacred pilgrimage to Mecca, known as Hajj. Objects from the UK, Middle East, Africa and Europe will reveal the purpose, history and context of this significant journey for Muslims, from its beginnings to the present day. Discover the rituals
that take place, the experiences of the pilgrims and
the sheer operation behind this extraordinary event which attracts over three million pilgrims each year.
Neil MacGregor, Director, British Museum says: "This exhibition will enable a global audience to deepen their understanding of the significance and history of the Hajj. In particular, it will allow non-Muslims to explore the one aspect of Islamic practice and faith which they are not able to witness, but which plays such a major part in forming a worldwide Islamic consciousness."
Extra members are invited to enjoy an evening viewing of the exhibition followed by an exhibition-inspired two course meal in the Great Court Restaurant. After dinner, the exhibition's curator will give a talk and host a Q&A session in the restaurant. The event takes place on 3 February at 5.30pm. Tickets cost £37.
Comments